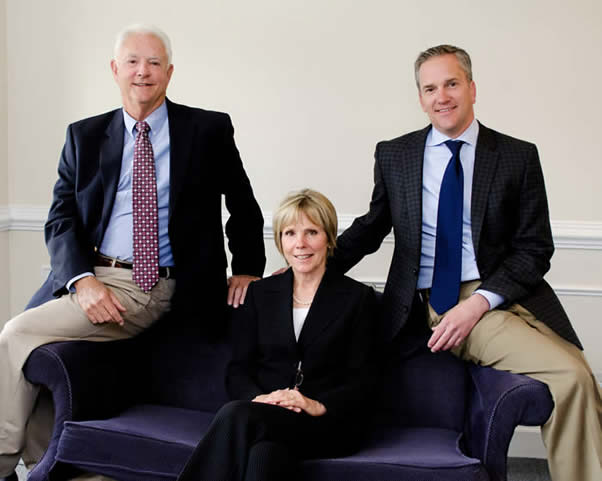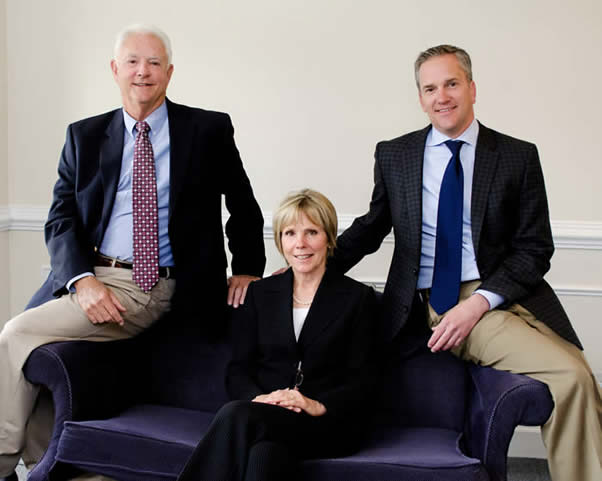 Noahs' Preferred Properties, established in 1980, is a unique real estate company due to its sole devotion to renting and managing properties.  The owners are hands-on and involved with the day-to-day operations.  Noahs' clients are aware that our family-owned and managed firm offers consistency and stability which are traits essential to a successful client/owner relationship.   Our client's confidence and comfort are the result of our specialization, longevity and proven record, and more importantly, we are here to stay. Clients will receive exceptional service by the owner/managers who framed our company and will be greeted by the same friendly voice that they are accustomed to.  With over 100 years of combined real estate experience, we offer unequaled knowledge, expertise, service and stability in this ever changing real estate management industry.
Dean M. Noah, senior-most partner and owner, Dean was awarded the distinguished recognition of Realtor Emeritus in 2007 for 40 years of service as a member of the National Association of Realtors.  He began his career in real estate in Bethesda in 1967 after obtaining a degree in hotel management and serving in the United States Marine Corps.   His career was centered on real property sales and services from 1967-1992.  He co-founded a real estate sales brokerage, managing six offices which he eventually sold in 1990. He co-founded the real estate management firm in 1980, followed by the home repairs service company in 1994.  Dean is a lifetime resident of Montgomery County and has witnessed unimaginable growth of not only the region but the real estate industry.  He is the father of 3 and grandfather of 8, all of whom live in the metropolitan area.
 Jean L. Noah, G.R.I., Director, is the managing partner.   Jean has been a member of the Montgomery County Association of Realtors since 1979 and was instrumental in many aspects of the progress of the property management industry in Montgomery County.  Jean assisted in codifying the bill and assemblages in the development of the present day MCDHCA, and the many standardized forms used in property management industry in the county.  She was awarded the GRI designation in 1995.  Jean is a member of the Greater Capital Area Association of Realtors, National Association of Realtors, NARPM, and serves under a 7th consecutive appointment since 1992 to the City of Gaithersburg, Landlord-Tenant Commission.    Experiences as past-president of her homeowner's association corporation, association board member, community manager, and a passion for real estate, architecture and construction, were all catalysts for co-founding and operating the real estate management and repairs services companies.  A lifetime resident of Montgomery County, she studied business and entered condominium and association management before real estate management became her focus in 1980. 
"Marc" Dean A. Noah, Vice President, Broker, Leasing Executive Manager, and Property Manager.    Marc obtained his real estate license in 1995 and was awarded his Graduate of Realtor Institute (GRI) and Associate Broker's designation in 1998.  Marc is the "Rental Realtor" and was recognized in the industry as a top leasing specialist. Marc has leased over 2,100 properties in his career and counting.  Marc is a landlord and enjoys talking about real estate and the rewards of investment, large or small.  He has acquired an in-depth knowledge of the industry and practices that afford him the expertise in leasing and management that benefit his clients.  His vast experience encompass work with single property owners as well as investors and partnerships in representing properties ranging from single family, condominium, and  town homes to multi-family and commercial property. The majority of his business is through referral from clients and selling agents/ brokers.  Year to year Marc continues to be the leading, independent, leasing specialist in rental transactions.  Marc was born and raised in Montgomery County.  After graduating from Wootton High School, he attended West Virginia University. Marc, his wife Jodi, son and daughter reside in Montgomery County.
Marc Noah takes a common sense approach to listing and renting properties.  A landlord himself he is keenly aware of the goals and objectives of his clients, the value of their investment along with the needs and concerns of owning and investing in rental property. Marc's personal attention and professionalism provides his clients with a Realtor's perspective with the additional benefits of a specialist and fellow landlord. Marc works from the place of building lasting relationships.  Always representing his clients' best interests, he guides them through the rental process with the goal of making it an enjoyable and successful process while attaining the most optimal return possible.