Tips & Tricks for an Organized Garage
If you are thinking of taking on a new home decluttering project, tackling your garage can be a great way to increase your home value and decrease stress. Cleaning and organizing a garage can be a daunting task but with the right planning and preparation it can help create room for your car to be stored safely away from the elements, maximize space, and ensure easy access to your belongings. Keep reading for five tips and tricks to help you get started on organizing your garage.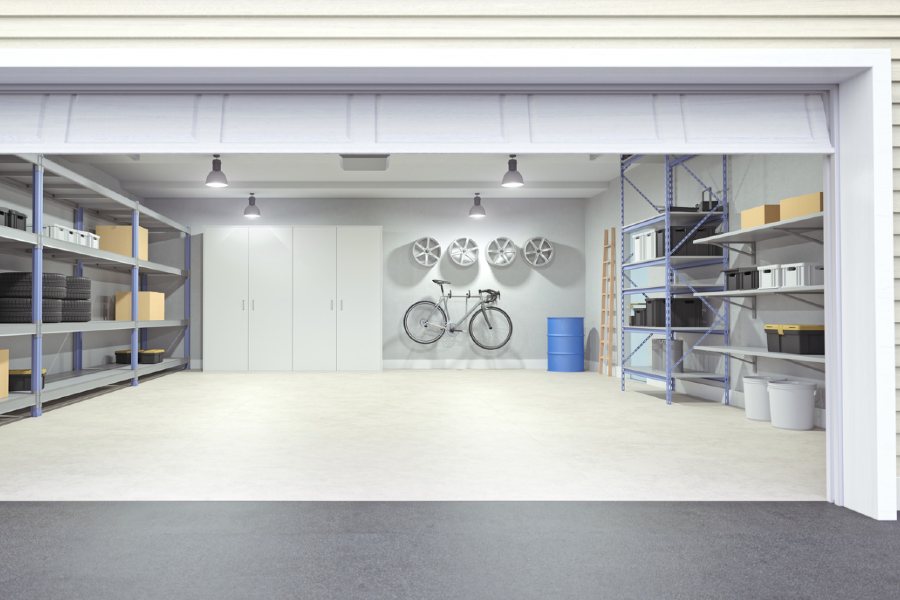 Declutter and Organize: The first and most important step when organizing a garage is to sort through your items and throw away or donate any that are unwanted or broken. Eliminating surplus items can go a long way to create space and also can help create an updated inventory of everything you have, allowing you to organize and categorize complementary items. Sorting items into groups such as tools, equipment, gardening supplies can help you figure out where to put things or how much room each group needs in the new setup.
Think Vertically and Clean Floors: Once you have sorted through everything, making sure the new setup creates clean floors for your car, a workstation, or other large equipment is crucial to create a functional garage. Utilize wall and ceiling storage by adding hooks, shelving units, wall racks, or overhead storage. You can even hang bikes and other large items on the walls. Keeping your containers off the floors can also protect them from dirt or moisture. If you do choose a full wall organization system, opting for an open shelving system can help with easy access of your items. This paired with clear storage containers or properly labeled containers can help you find everything in the future. Especially for those of us who tend toward "out of sight, out of mind!"
Zoning your Garage: When organizing a garage, it's important to think about all the spaces that you want to include, such as a mudroom or multiple cars. If you opt for a workstation, having a peg board that hangs above is a great option for organizing tools and providing easy access. A mudroom helps keep the outdoors out. Storing often-used objects (like bikes) toward the front will make your life easier and less frustrating in the long run.
Storage Access: When deciding where to put certain groups of items, think about the ease of access you need for different groups. For example, storing frequently used items such as gardening tools at eye level, whether that be on hooks or wall storage. Whereas storing less used items such as seasonal decor or camping gear in overhead storage can help make finding items easier.
Upkeep: Once you have organized and cleaned out the garage, making sure to maintain the cleanliness and organization is critical for optimized functionality. Regularly sweep or clean off surfaces to make routine cleaning so much easier in the long run as clutter and dirt won't accumulate as easily.
If you have any questions about upgrading your garage, reach out today!