Spring Cleaning Your Rental Property
The warm weather and long sunny days are here! Spring is the perfect time to refresh any space as you can open your windows, achieve nice ventilation and get rid of that winter buildup. You can also easily work outside, washing windows and other outdoor furniture. And while spring cleaning your rental property can be a daunting task, it's a great way to freshen up the space and ensure that it is ready for new tenants. That Springtime reboot can boost your mood and provide a sense of accomplishment. Keep reading for nine tips to help you Spring clean your rental property: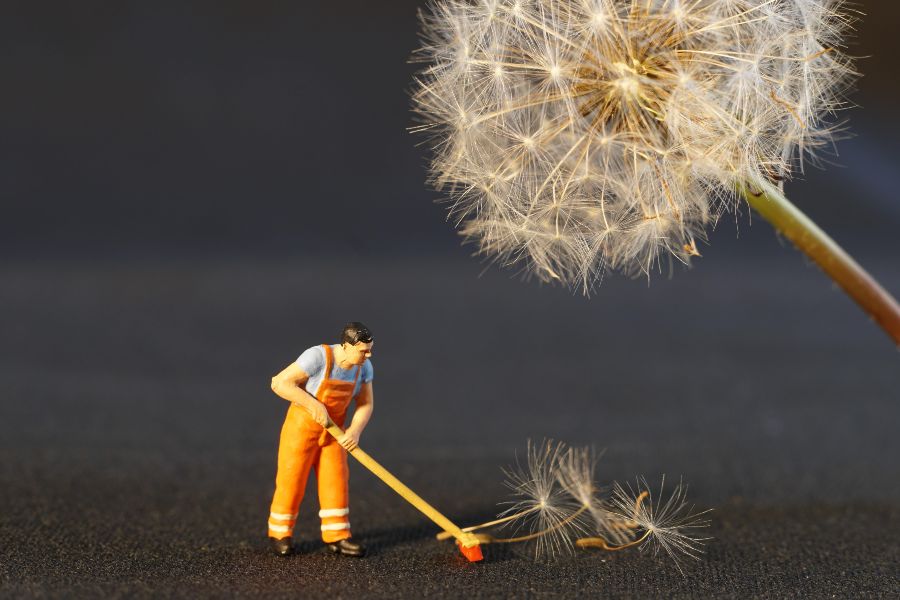 1. Create a Checklist:
Before you start, make a to-do list of all the places that you want to clean, such as windows, floors, walls, and appliances. Keeping a checklist will help you stay organized, motivated, and ensure that you don't miss anything.
2. Get Rid of Clutter:
Clear out any unnecessary items that are no longer needed such as broken furniture or non-functional appliances. Decluttering helps to better organize your space and also can help you get a better understanding of the state of your rental property. Create piles: donation, trash, store, and keep (organize according to whatever your needs are).
3. Start with the Basics:
Give the property a thorough cleaning, including dusting, vacuuming, and mopping all floors. Pay attention to areas that are often overlooked, such as baseboards, ceiling fans, window sills, and hard-to-reach corners.
4. Cleaning Kitchen and Bathroom:
Cleaning the bathrooms and kitchens can make a big difference as these are the areas that tend to get the most use and can contain the most germs and bacteria. Deep clean and disinfect the toilets, sinks, showers, and countertops. If you're between leases this can be a great time to deep clean the fridge.
5. Yard:
Maintaining curb appeal is critical to preserving the value of your property, so don't forget to tackle the outdoors. If you have any patios or decks on your property, wash and sweep the floors. Power washing is an effective tool for outdoor spaces as well. Tidy up the landscaping by removing any debris or dead plants. Remove dead leaves and other debris from gutters. Inspecting any crawl spaces for bugs or leaks is a critical task that will save you time and money in the long run.
6. Appliance Check:
Replace furnace filters, change out smoke and carbon dioxide alarm batteries, and make sure that the lint from the laundry exhaust has an unobstructed route to the outside if applicable.
7. Plan for the Future:
Take note of any improvements and repairs that need to be made throughout this process. This can include leaky pipes or furniture that has been damaged. To prevent further issues, it is important to make a strategy to repair or replace these items as soon as possible.
8. Hire Professionals:
Consider hiring professionals if you have multiple properties, or simply don't have the time to complete this entire list. This could include cleaners, painters, or handymen.
9. Refresh the Décor:
Once your property has gone through a cleaning refresh, it can be a great time to update some of the decor. Adding a fresh coat of paint or new decorations can give your rental property a new look and feel. Consider updating the bedding, curtains, or adding new artwork.
Please contact us today if you have any questions or require assistance.